The Soundscapes and artwork of Ombient
Ombient is a musician, artist, radio show host (Music With Space, on WPRB 103.3FM at 11pm-3am every Friday night.)
He is also a member of the duo Black Thujone, the trio Proteus-3, the collective Brainstatik and occasionally records and performs with Chuck van Zyl (host of the WXPN program, Stars End.)
http://te-mp0.org/Mike is also a "content creator" and the Chair of the Advisory commitee at The Electronic Music Education and Preservation Project and is the Vice-President of the not-for-profit called The Electro-Music Performers Organization (TE-MP0.)
---
Latest News
Upcoming concerts – Spring 2023
April 2nd, 2023 – Mike is performing with the trio Proteus-3 (With George Bley, Juan Garces, and MIke Hunter) for the The Event Horizon Concert Series, at The Rotunda in Philadelphia, PA.
April 22nd – Private video recording session at EMEAPP (to be released by EMEAPP later), as Ombient. Also appearing, the duo Electric Diamond with electronic music pioneer Don Slepian and composer/electronic wind insturment master, Stuart Diamond.
May 22nd, 2023 – Mike is performing with the Duo Electronic Memory (Ken Palmer and Mike Hunter) for the The Event Horizon Concert Series, at The Rotuna in Philadelphia, PA.
Ombient – Live at The Electronic Music Education and Preservation Project
Back on April 22nd of 2023, Ombient did a live video shoot with a small audience at EMEAPP using his large MU/5U format modular synthesizer (made up of moduls from synthesizers.com, Moon Modular and MOTM) along with the classic Rhodes Chroma, Oberheim Matrix 6, an ARP 2600m (Korg reissue in a slightly smaller form factor), Koma Komplex Sequencer, and a very rare vintage Gerd Schulte Audio Compact Phasing A.) Enjoy, and please consider making a donation to EMEAPP to support their continuing education mission and to share their amazing colelction with the world. Big thanks to the EMEAPP crew and to Ken Palmer for the visuals.
New Dark Ambient Music from Ombient – "The Temple of Shadows" 11/25/2022
"The Temple of Shadows", a one hour long, single track peice that is a combination of modular synthesizer and field recordings. Ombient personally find it quite suitable as a very suitable for low volume background ambiance, meditation, studying, sleep or quite contemplation. He has been composing tracks for sleeping, meditation, or background mood setting, and it this track grew out of those experiments. Please feel free to download at no charge (as with all his experimental releases) at ombient.bandcamp.com
He hopes you find value in the recording!
.
---
ARP 2500 ÉLIANE RADIGUE Tribute Featuring Ombient
Born in Paris in 1932, Éliane Radigue spent a large segment of her life concentrating on creating compositions exclusively on the legendary ARP 2500 modular synthesizer. Electronic musician, OMBIENT, shares an Éliane-influenced performance on our ARP 2500 from a recent visit.
---
Ombient on the EMEAPP ARP 2500, Pro-soloist, 2600 and 2 x 1601 sequencers
Mike is the Chair of the Advisory commitee and is volunteer staff at the Electronic Music Education and Preservation Project, where he made this video on rare and unusual instruments. Here is the first in the series he is doing:
---
Ombient Live
Ombient appeared live on Nick's International Virtual Garage on March 14th, 2021, a traditionally in-person also live streamed event that went 100% virtual due to the pandemic. It opened an opportunity to allow performers from all over the world to participate.(I recommend checking it out sometime. All the performances are archived on youtube, including this one.)
This one is for fans of Berlin school and utilizes a large Synthesizers.com modular, a Minimoog, a Farfisa Combo Compact (that is older than Ombient himself!), a Waldorf Quantum, and RD-8 analog drum machine and a bunch of cool effects (including an actual tape delay.)
The performance came out so well, Ombient felt that releasing the audio was called for. It is unedited save for the addition of some light reverb treatment that really brought it together more nicely for an audio only release.
Hope you'll have a listen at a minimum and, perhaps, consider adding it to your collection by visiting Ombient's Bandcamp page: https://ombient.bandcamp.com/
You can see a video of the performance above.
---
Temple of Saturn
The latest double album length digital release from Ombient is titled Temple of Saturn and can be purchased at "Name Your Own Price" here: https://ombient.bandcamp.com/album/the-temple-of-saturn
---
Get a free Download of the entire performance here!
Bernhard Wöstheinrich and Ombient joined together back in May for a live performanc,e as a duo, at The Gatherings Concert Series in Philadephia, PA. Above is a video excerpt of the performance created by the host, Chuck van Zyl. Lasers by Ian Staer (aka ST∆ER, also an ambient/electronic musician.)
Here is a video montage of set up, the audience coming in, and chatting after the performance, which included the artist Worms of the Earth:
After this concert, Bernhard and Mike headed to the studios of WXPN for a live performance on air for Stars End, this is an excerpt of the performance:
---
Ombient and Chuck van Zyl – KL-98
Back in May 2017 Ombient (Mike Hunter) w/Chuck van Zyl played a show at The Gatherings Concert Series. We are making that set available on Bandcamp as a digital album. Proceeds from the sale of "The Gatherings 20 May 2017" by Ombient w/Chuck van Zyl go to support the efforts of CIMA of PA, the IRS recognized, non-profit, all-volunteer organization which oversees The Gatherings Concert Series in Philadelphia. You can see a video excerpt of this concert HERE. You can buy this album, of which 100% of the cost goest CIMA of Philadephia, buy clicking HERE.
---
Interview of Ombient
Chuck van Zyl came down to the studio of WPRB 103.3FM, todo an interview Ombient…here is the results:
Sectio Aurea – CD by Ombient
Sectio Aurea, the latest studio CD from Ombient has been released. You can order it now at itunes HERE
Reviews of Sectio Aurea
"We are currently going through a significant second renaissance of the synthesizer. Once a machine of quirk and novelty, a hi-tech orchestral stand-in, sonic augmentator in service of an entire cadre of rock and jazz outfits, and springboard for generations of novices, entrepreneurs, and full-time expert knob-twiddling artisans alike, the synthesizer has long since achieved a ubiquity across music construction with the same pre-eminent singularity as the guitar. But that doesn't mean the long-venerated instrument has fallen into idealistic disrepair—a whole legion of enthusiastic experimentalists, aided and abetted by both contemporary app technology and many a manufacturers's renewed zeal in the instrument, has arisen to champion the art of electronic noise in order to better sculpt the noise fueling the art.
Mike Hunter, better known under his nom de disque Ombient, is one such ardent enthusiast. On his latest CD, Sectio Aurea, Hunter's passion for the synthesizer is made abundantly, deeply, unremittingly clear. Synth albums using sequencers as their core building blocks are a dime-a-dozen these days—hell, they've been an accepted part of electronic 'genre' music since Tangerine Dream and Klaus Schulze first blasted them into the permanent soundscape decades ago. Appropriated by hundreds of post-Krautrock denizens, hirsute New Agers, and whole scores of European copycats since, and reoriented back into the general vernacular by a younger generation (see Oneohtrix Point Never, Steve Moore, Pulse Emitter, Emeralds, etc.), sequencer music has become virtual common coin among synthesists of varied stripes. That so much exists to have become cliché is only relevant to those whose creations posit rigid single mindedness amid a bankrupt sense of programming. Hunter's music, though obviously influenced by the time-passages of TD, Schulze, Steve Roach, and any one of a dozen past agencies, brilliantly navigates across a series of blistering sequencer headstorms composed with clean hands and enormous gusto.
And to what end? Aural bliss, for one. Sectio Aurea exclaims a love of pulse, of mantra, of repetition as means to a hypnotic end. Hunter revels in the ever-expanding cycles of his moiré-like sequencer patterns, looping them amidst some viscuous, oil-slick eddies of well-daubed synth color. Minimalism is his trump card, variation his secret weapon. Across the near twenty minute tableaux of "Ataraxia", the listener is propelled into a finely knotted web of interlocking patterns that sync up in near-kaleidoscopic reverie yet nevertheless change and alter with seeming abandon. Where most synth/sequencer music is content to rest on its well-tested laurels, a mere program left on auto-repeat while the artist breaks for lunch, Hunter is hands-on, unsatisfied until he's wrung every last bit of kinetic energy from his modular array. The effect of Ombient music derives from its potent affect, a passion play made flesh by the telepathic camaraderie between instrument and composer. " ~DARREN BERGSTEIN, Anodize Records
"The CD Sectio Aurea (78'01") can hardly be contained by the room it is playing in. Mike Hunter (a.k.a. Ombient) finds inspiration in an almost mythical past of 1970s Berlin, while pursuing the present day's desire for modernity. Sectio Aurea is in part Hunter's own interpretation of the classicDeparture From the Northern Wasteland – a further cultivation ofMichael Hoenig's imaginings by a musician who recognizes the value of this work. Working in a genre often thought of as too dependent on hardware, Hunter explores the ways this music may convey the truth of complex subject matter. With a whirlwind intelligence in its glowing prime, he connects to strategies central to Spacemusicians across the globe. We are swept away by an enveloping sense of magic, forgetting for an instant our critical spirit. Electricity is transformed into sound through an impressive collection of vintage and modern modular synthesizers and keyboards. Large sonic forms dominate the soundfield. The engaging locomotive power of Hunter's sequencer manipulations and breakdowns bring a pumping pulse to Sectio Aurea. An ever-evolving rotating syncopation feels captivating to us – gained as the firing order of arpeggio notes spiral down into unpredictable slots. A highly specific set of possible chromatic symmetries support a range of confident synth lead lines. Declaring the musician's narrative these full-bodied analog expressions sing in electric ribbons of sound. Echoing notes repeat and resound in synchronized layers of mechanized rhythms, until the concluding track resolves this journey, settling the listener into the drifting reverie of gently humming circuits and charged solid states. A blood member of the clan of electricity, Hunter makes a spark, in the night, in The Universe. Sectio Aurea is a work perfectly in tune with itself and its maker. This album is also about doing the work of music – as, when in pursuit with one's heart and mind, all else fades away. It is a reflection, realized through action, intervened upon by spontaneity, which leads both listener and musician into contemplation – and that wonderful mental realm of unburdened temporal continuity." ~ Chuck van Zyl, Host/Producer – Stars End Radio
Ombient with Chuck van Zyl CD "Space Patrol" has been released
An overview of Space Patrol:
"Space Patrol (61'10") is the product of a synergistic magic generated between Mike Hunter (a.k.a. Ombient) and Chuck van Zyl. Their four momentous, far-reaching concerts, held over a 48 hour period in December 2013, were realized in one weekend spent in high gear – on the brink of self-destruction. It was a time during which the duo seemed to have spent more attention on executing their music across four different venues than on maintaining any semblance of personal congruity. Space Patrol is the resulting live album. Taking the listener with it, into a realm without words, the music sustains your attention from the very first note. Held together by texture, melodic narratives and atmosphere, Space Patrol propels the listener through a trackless void. Its sonic surfaces are rich, complex and saturated with meaning, as resonant melodies hide in huge vaporous spheres of sound. In a vocabulary of repeating patterns the duo navigates their own tributary of the Berlin-School. Dancing arpeggio notes, resonant analogue tones and interlocking percussion accents surge out of breathing synthesizer swells – while soft percussive chiffs and royal electronic bleeps echo out across vividly imagined distances. As deeply breathing chords stack up and sustain, machine-like synchronized sequencer runs gain momentum – cycling in lock step against a trail of echoes and dreamy tonal interplay. Hunter's analog style step sequencer, and its seemingly endless facility for composition, repetition and variation, drives this music's motoric tick-tock timing. Amidst this kinetic kaleidoscope of rhythm, van Zyl releases a ribbon of heroic synth leads, as well as soft Mellotron flutes, strings and choirs. The beauty of this work comes from its many strands, heard individually and comprehended collectively. At the center of Space Patrol's three tracks is an area without form. Although possessing a shape, no one will ever completely explain the mysteries of this hot spot. The expanding soundfield has apparently left a gap in this region – for reasons that are not yet understood. The zone invites multiple interpretations, and while its meaning may be slippery, its power is unmistakable. In a compulsively detailed swirl of moods and impressions, this duo is pulled toward a hard chill – and the revivifying power of creativity. Mike Hunter and Chuck van Zyl create a realm so complete, the most difficult part of their Space Patrol will be the return to Earth." – Press Release
Available for order
If you are In Europe, you can order here for £10.83 (exc) £12.99 (inc)
The Weird stuff…
Ombient is known to create some abstract dark ambient, generative and guitar looping based pieces on occasion, you can find them here.
Experimental Music Recordings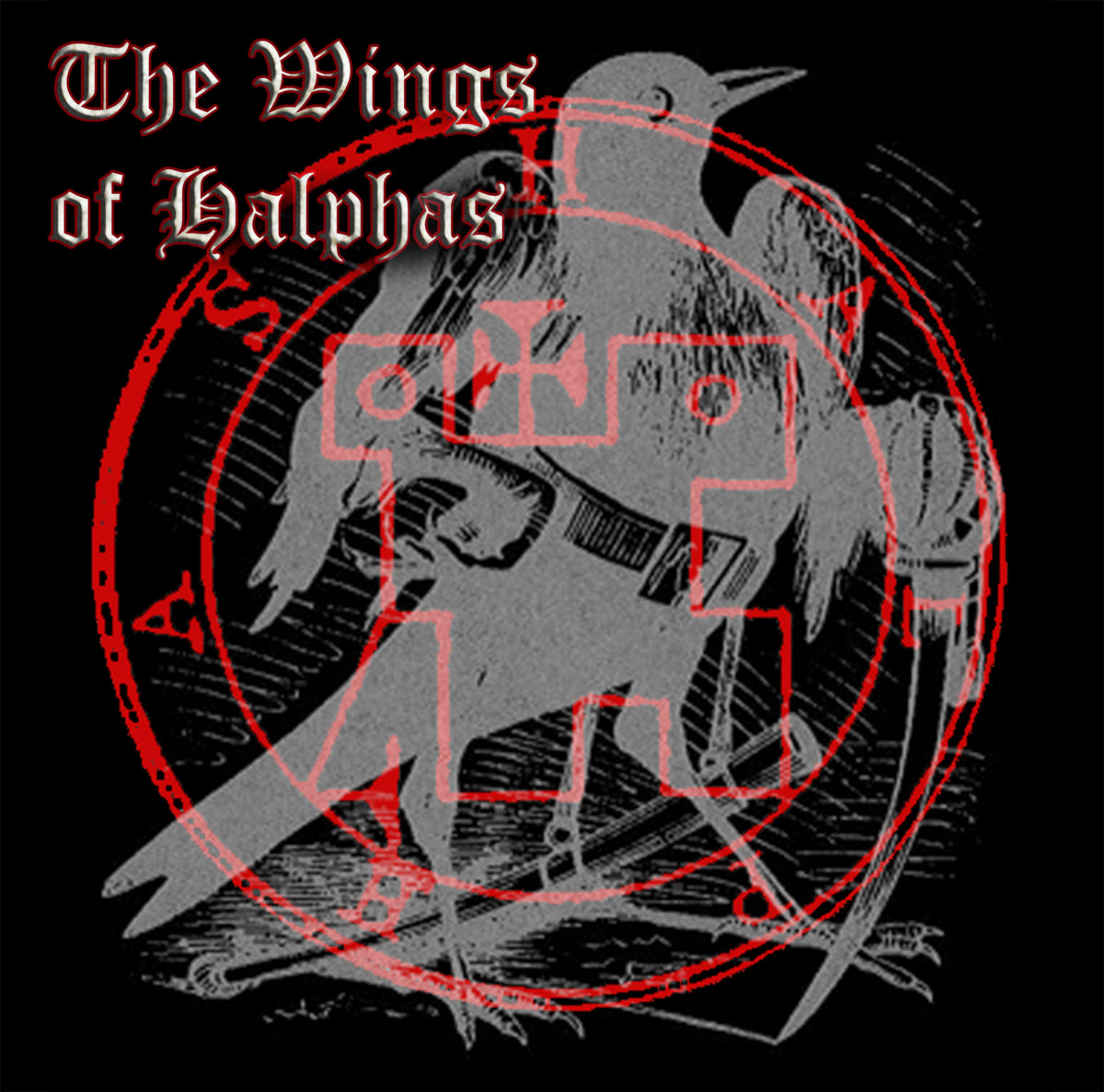 Dark ambient/noise featuring the Folktek Resonant Garden instrument: https://ombient.bandcamp.com/album/the-wings-of-halphas (Warning: not for the faint of heart or the casual listener!)
Generative music created with an iPad: https://ombient.bandcamp.com/album/ombientscapes
Guitar based ambient looping music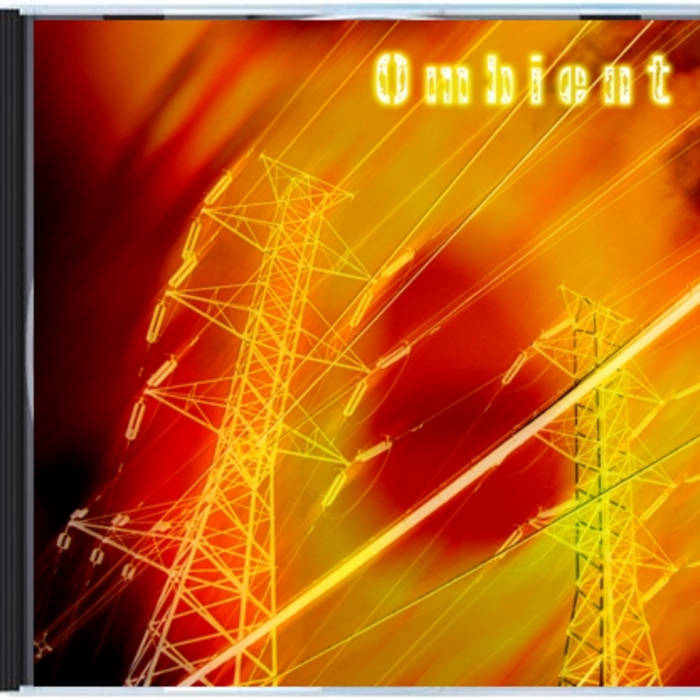 https://ombient.bandcamp.com/album/ombient (Ombient's very first album.)
https://ombient.bandcamp.com/album/the-wheel-turns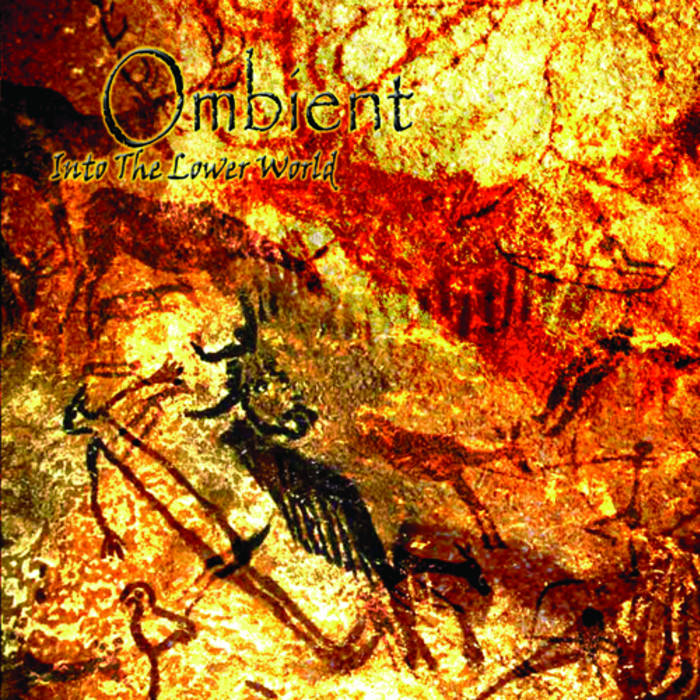 https://ombient.bandcamp.com/album/into-the-lower-world
---